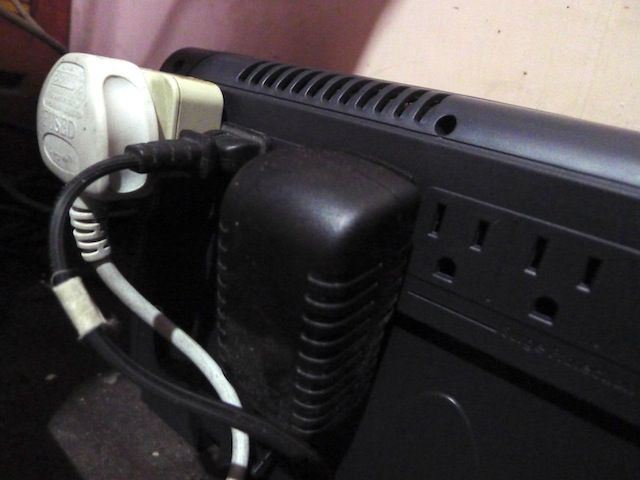 My UPS died the other day.
My Uninterruptible Power Supply. It was a relatively inexpensive CDR King unit, kinda heavy, but compact enough. It served me well for a couple of years, but it finally tanked the other day. It blinked off and started emitting a brrr-brrr sound, and I couldn't get it to start up again.
About half a year ago, it had intermittently been turning off for no reason, and after several ignominious restarts, I took it apart, thinking it was the battery. I was fully intending to replace the battery, but the thing was heavy, and I had no car at the moment. The thought of lugging it to the street to a jeepney or a cab seemed intimidating, so I let it slip by, using instead the plain old wall socket to power my computer stuff in the meantime.
A month ago I considered buying an old-fashioned servo-controlled power supply, but thought I'd give the old UPS one more try.
Two weeks ago, I put it together again, and started using it. It ran for a couple of days without incident, but then it started the on-off thing again, and it did that twice in the two weeks I used it, once while I was asleep, and the other time I was fully awake and working on the computer in the afternoon.
It had cost me a couple of grand. It was a nice 1000VA unit, with a 15 minute backup. And it was a surge suppressor and AVR as well. I was covered.
It had a bank of three power-safe sockets on the side, and three ordinary, unprotected ones. It worked fine for almost a couple of years before it started turning itself off mysteriously, and my troubles with it began.
And now it's completely dead. I'm back to the old wall socket. Time to think about getting that old-fashioned power supply thing again.
Shucks.